---
Room Service
Directed by Dan Wackerman
Set Design by Chris Jones
Costume Design by Gail Cooper-Hecht
Peccadillo Theater Company (New York, NY)
Off-Broadway Production: November, 2006
Off-Off Broadway Production: July, 2006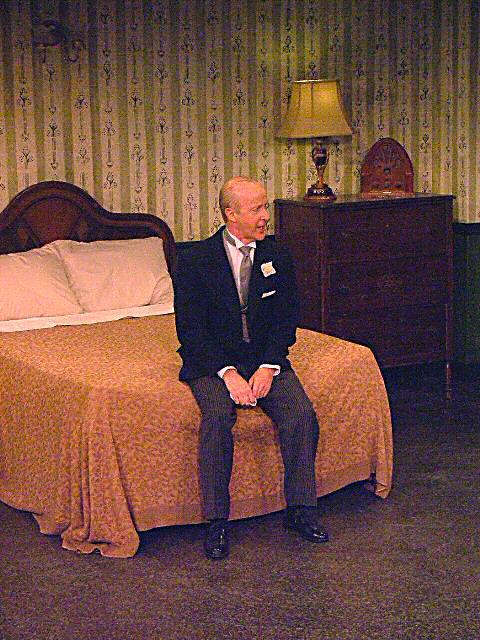 The Peccadillo Theater Company is dedicated to the revival of lost American classics. In general, plays produced by the Peccadillo will be well-written scripts which have not been professionally produced in New York City for at least 20 years.
Room Service is a farce, originally produced in the late 1930s, and was (loosely) the basis for the Marx Brothers movie of the same name.
"The...lighting by Jeffrey E. Salzberg...serve(s) the play effectively... with just the right touch of realism in the lighting, including the obligatory flashing exterior lights (this is Broadway, after all)."
"Jeffrey E. Salzberg's lighting...provides atmospheric touches...."
"...The lighting design by Jeffrey E. Salzberg nicely compliments the cozy Bank Street stage."
---
The Whaleship Essex (World Premiere)
Written by Joe Forbrich
Directed by Peter Zinn
Set Design by Todd Edward Ivins
Costume Design by Jonathan Knipscher
Martha's Vineyard Playhouse
(Vineyard Haven, MA)
April, 2014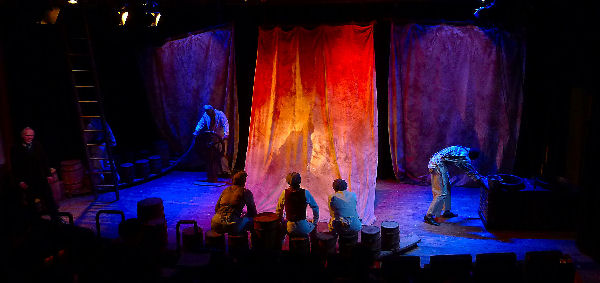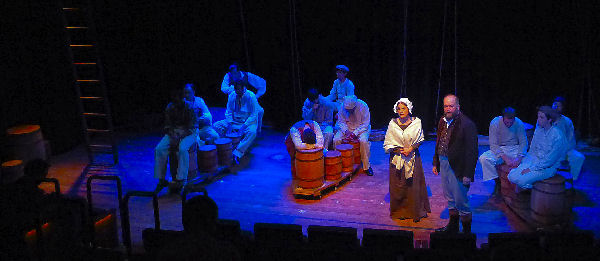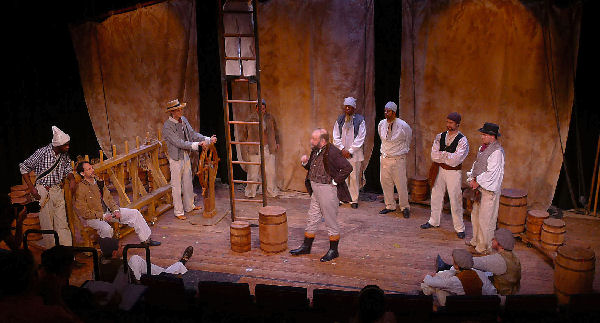 <!============================================>
---
Between Sand and Stars
Directed by Eric Bass
Sandglass Theater, at the 8e Festival international des artes de la marionnette (Jonquiére, Quebec)
September, 2004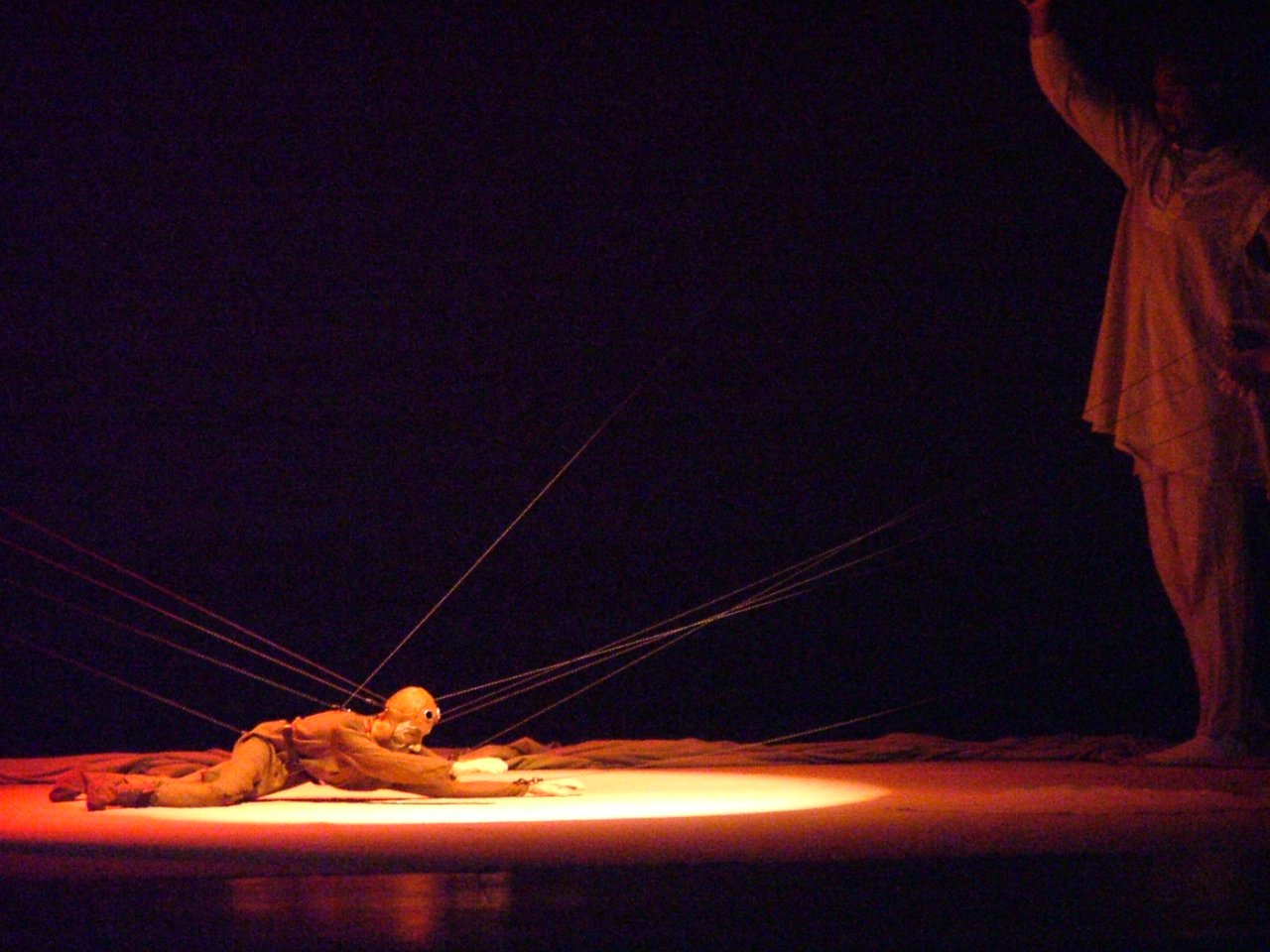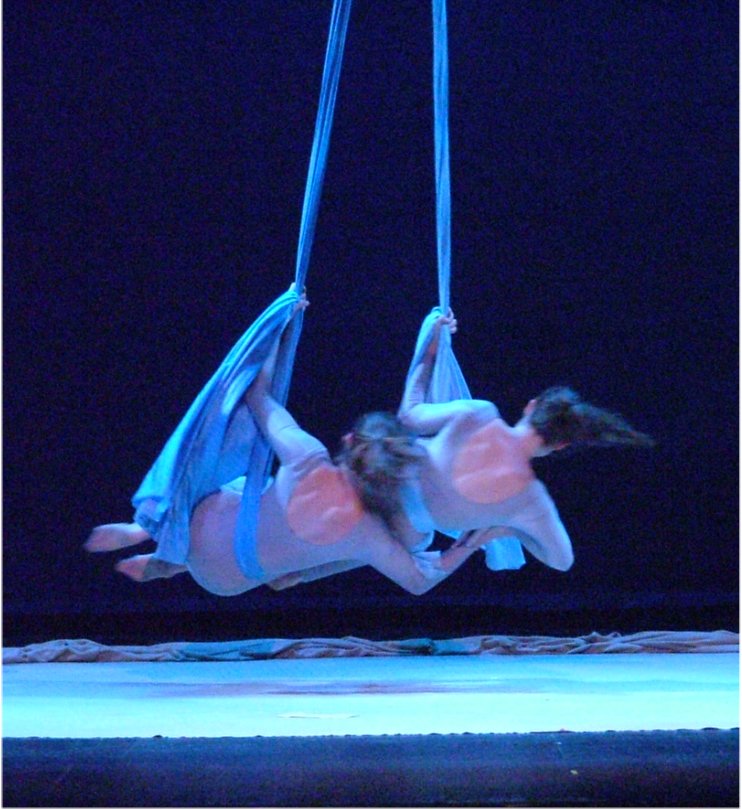 Between Sand and Stars, a collaboration between Sandglass Theater, Gemini Trapeze (former Cirque du Soleil artists), and Rob Mermin of Circus Smirkus, is a tale of creativity and flight, told with puppets and aerialists and inspired by the writing of Antoine de Saint-Exupéry.
The piece traces the travails of The Pilot, who — having crash-landed in the Sahara in the early days of aviation — must somehow survive. The story is largely told through flashbacks to happier times until, in a dramatic climax, he is rescued by the "Men of the Desert."
Sandglass Theater is an internationally known theater company specializing in the use of the puppet and visual imagery. Since 1982, the company's productions have toured 24 countries, performing in theaters, festivals and cultural institutions, and won international prizes. Sandglass Theater was founded in Munich, Germany and is now based in Putney, Vermont.
Gemini Trapeze (Elsie and Serenity Smith) are identical twins specializing in aerial acrobatics. They appeared as the acclaimed Duo Trapeze act on Cirque du Soleil's Saltimbanco. The sisters' teaching & performing backgrounds include Ringling Bros. & Barnum and Bailey Circus, Circus of the Kids, the New Pickle Circus, Pilobolus, Canopy Aerial Dance Studio, Sea World & Circus Smirkus.
Circus Smirkus gives kids a chance to run away and join the circus — with their parents' blessings. Since 1987, they have provided a format for youths and adults to collaborate in life-enhancing adventures in the circus arts.
The use of color and texture in Sandglass Theater's production of Between Sand and Stars is the subject of Rosco Labs' tutorial, "Lighting Aerialists, Puppets and the Sahara Desert".
<!============================================>
---
Gabriel
Directed by Weylin Symes
Set Design by Matthew Lazure
Costume Design by Gail Buckley
Stoneham Theatre (Stoneham, MA)
April, 2017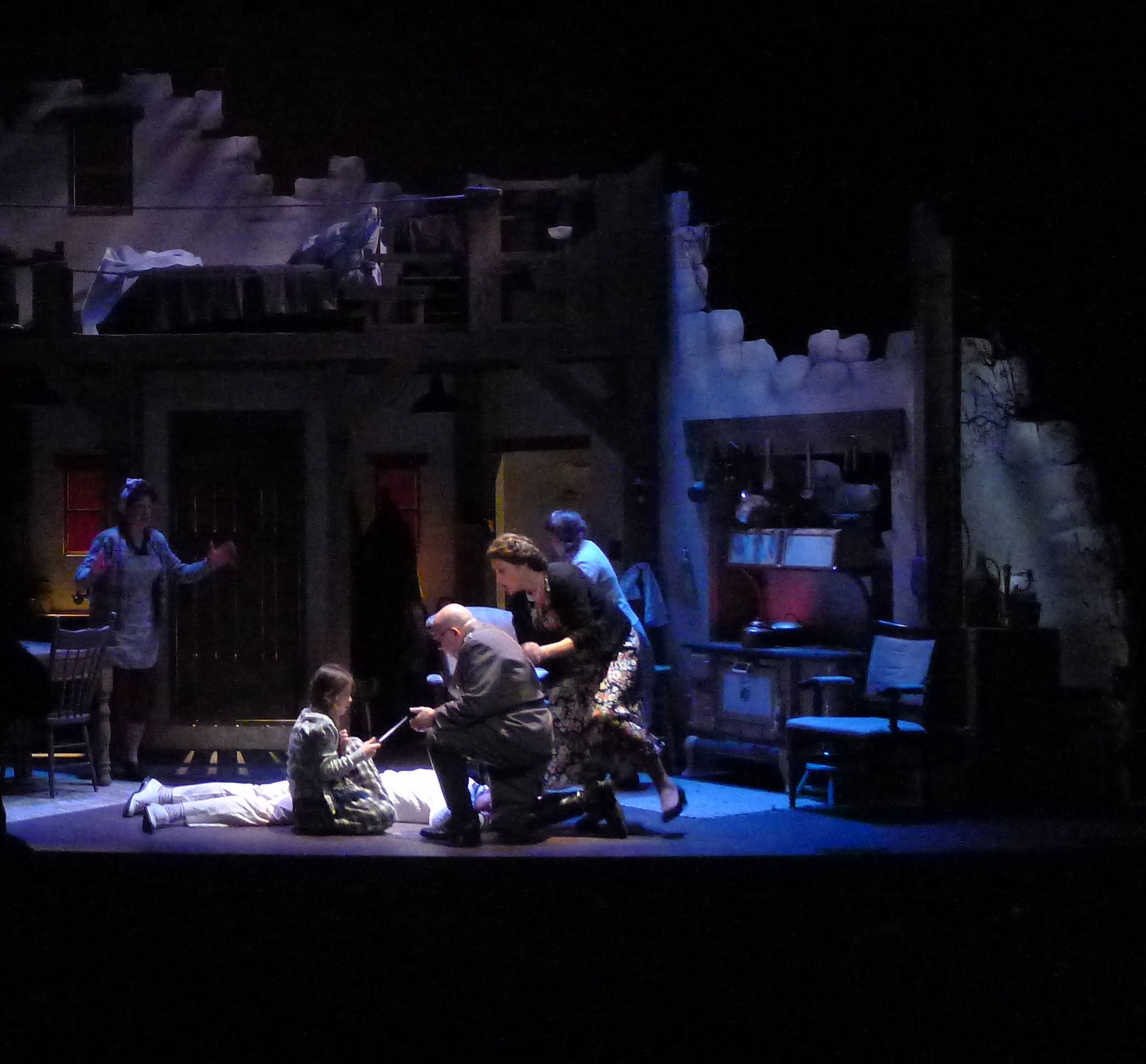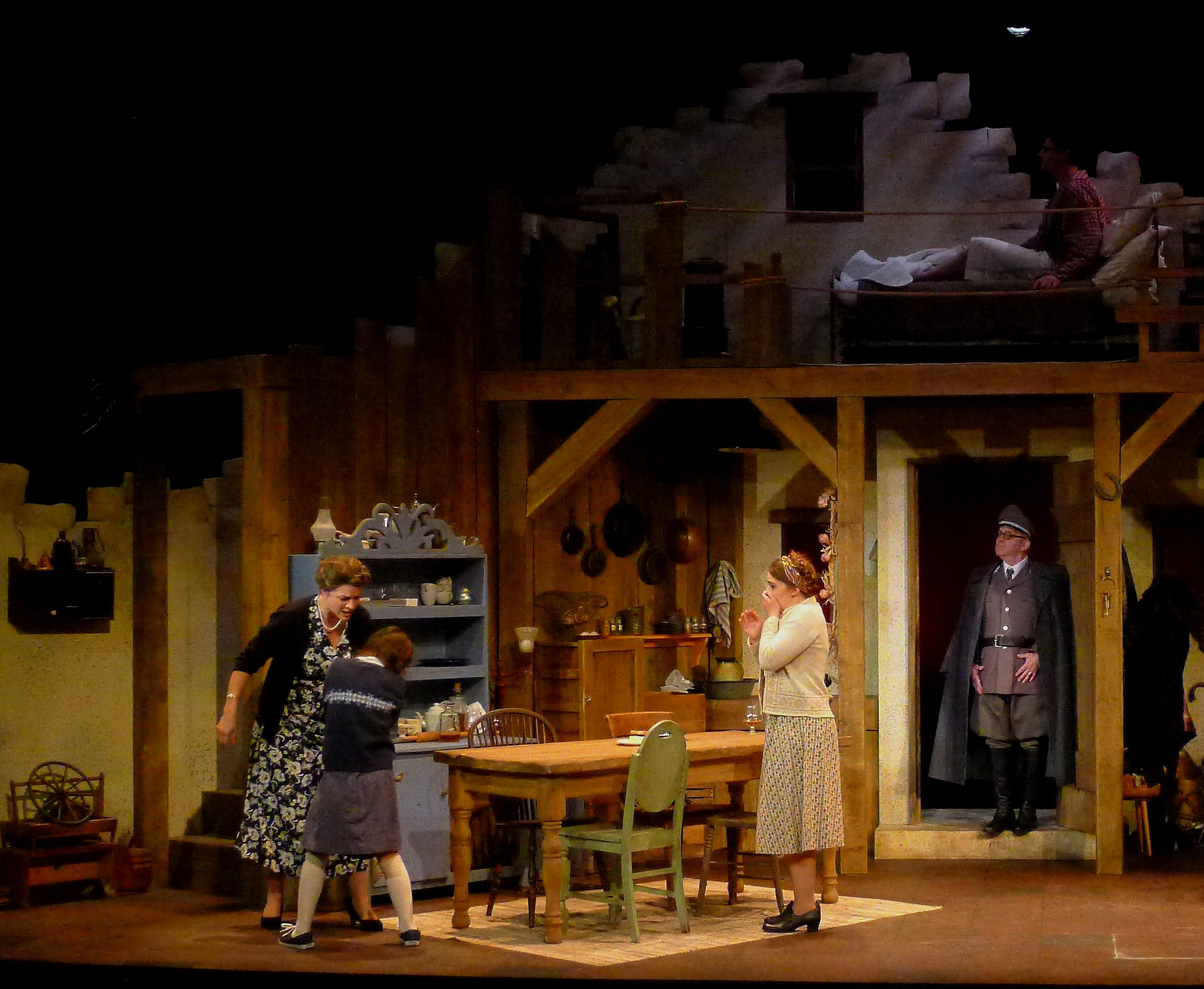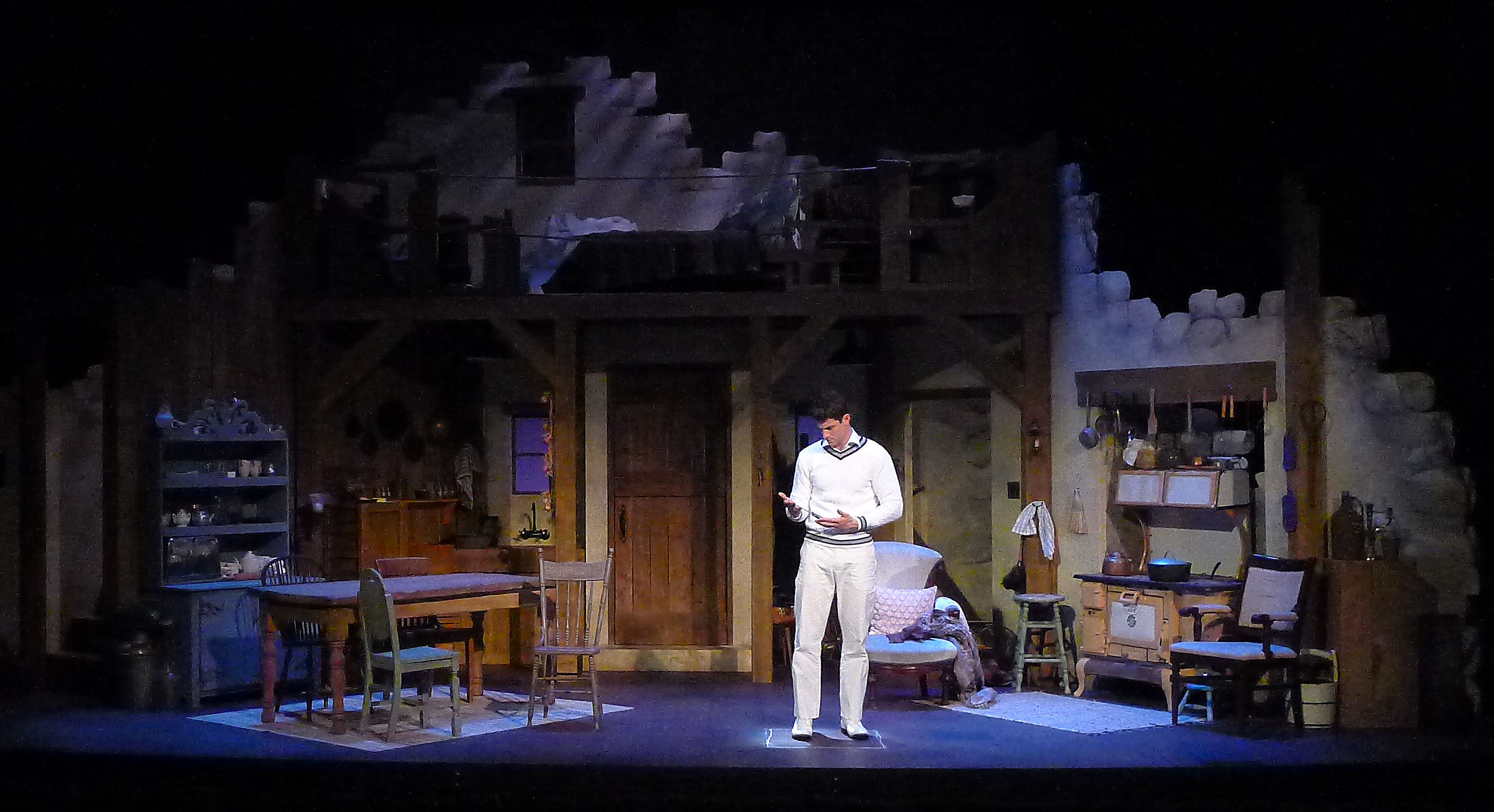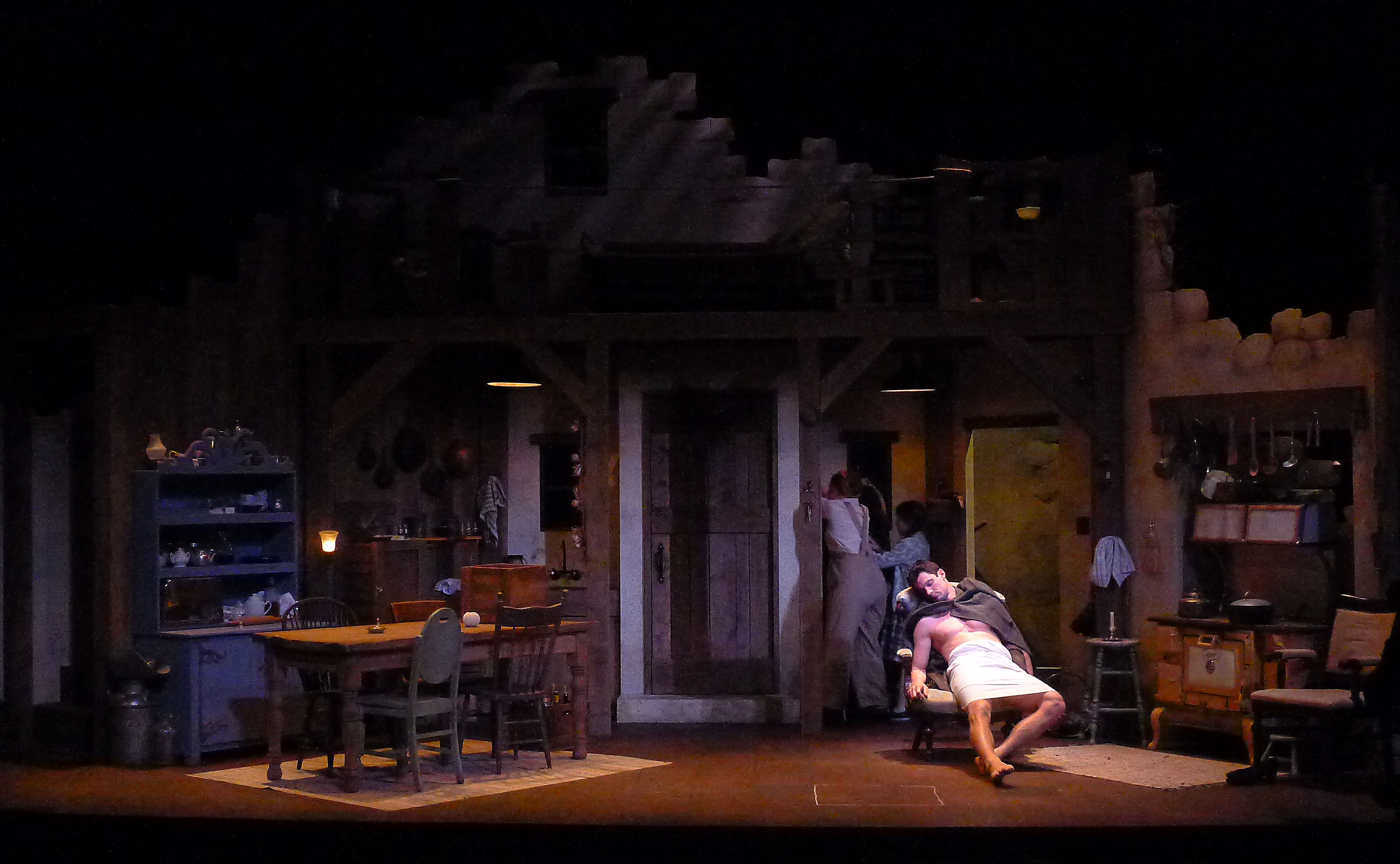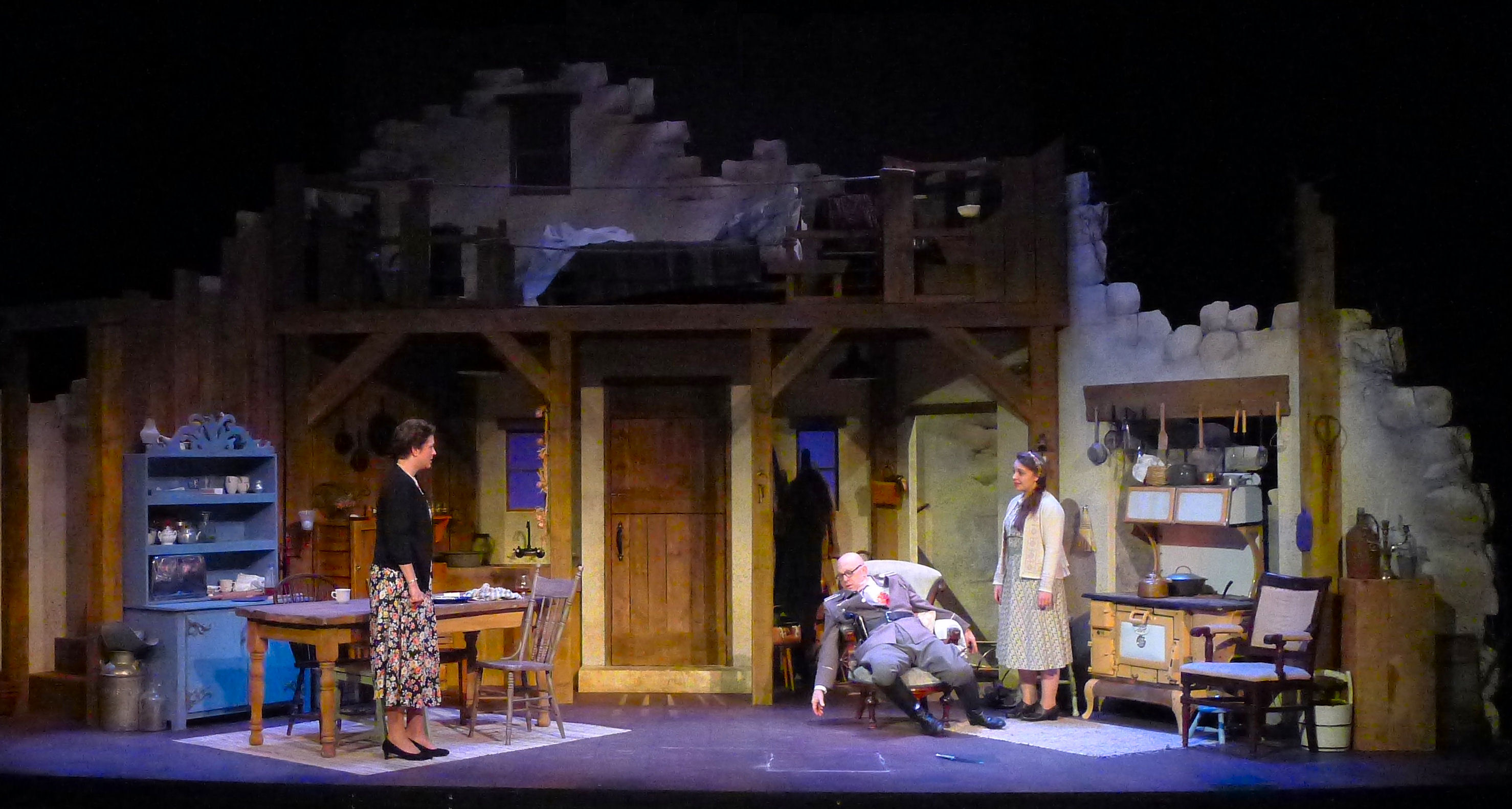 "Lighting by Jeffrey E. Salzberg signals shifting action and tone... All in all, this is about as close to perfect as professional theater can be."
"The design work is just as excellent across the board, starting with Matthew Lazure's set, a rustic interior that's expertly lit (outside as well as in) by Jeffrey E. Salzberg."
"Adding to the visual delights are Matthew Lazure's nicely detailed set, well lit by Jeffrey E. Salzberg."
<!============================================>
---
The Cherry Orchard
Directed by Cathey Crowell Sawyer
Set Design by Richard Crowell
Costume Design by Jenna F. Brown
Greenbrier Valley Theatre
(Lewisburg, WV)
October, 2014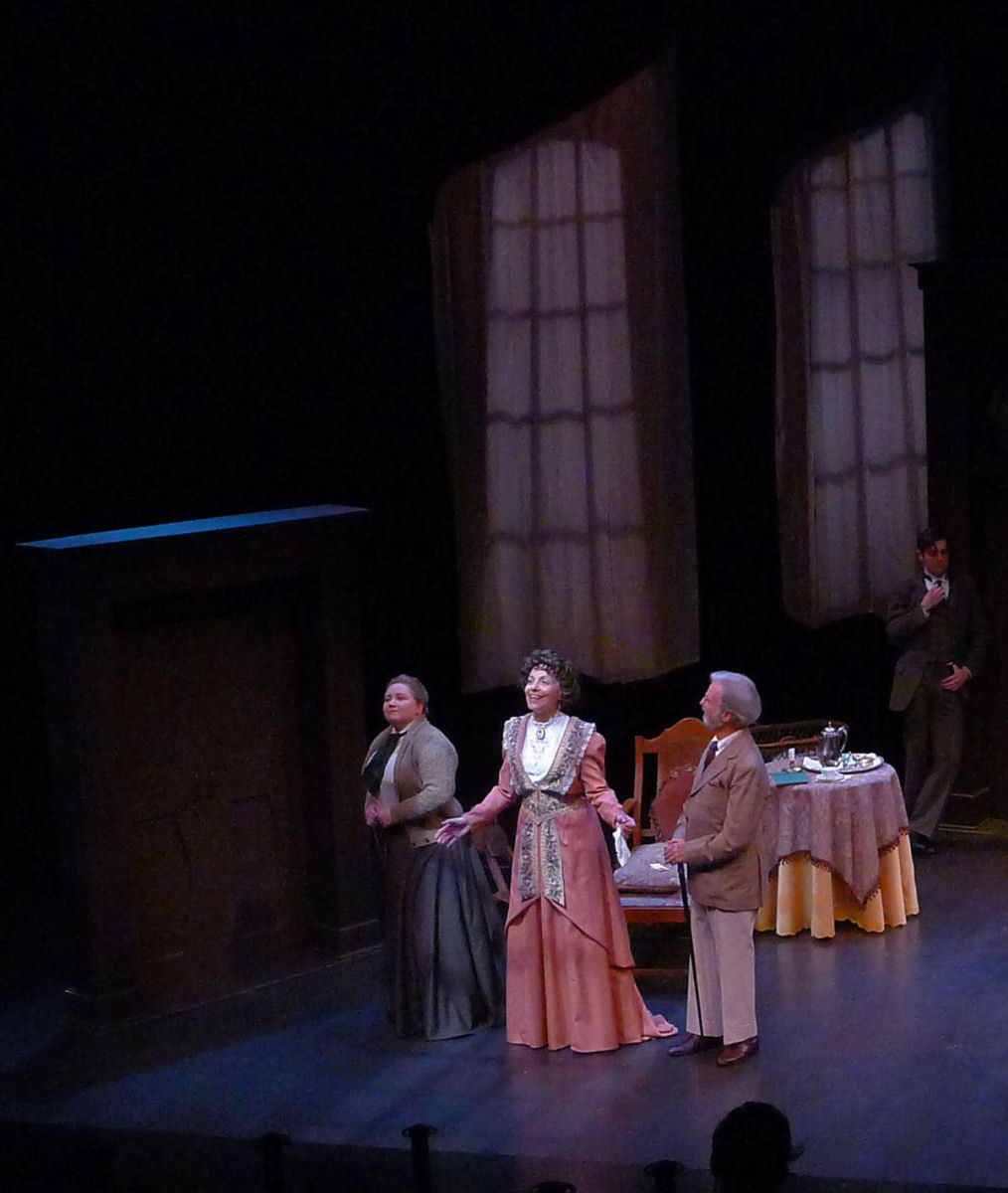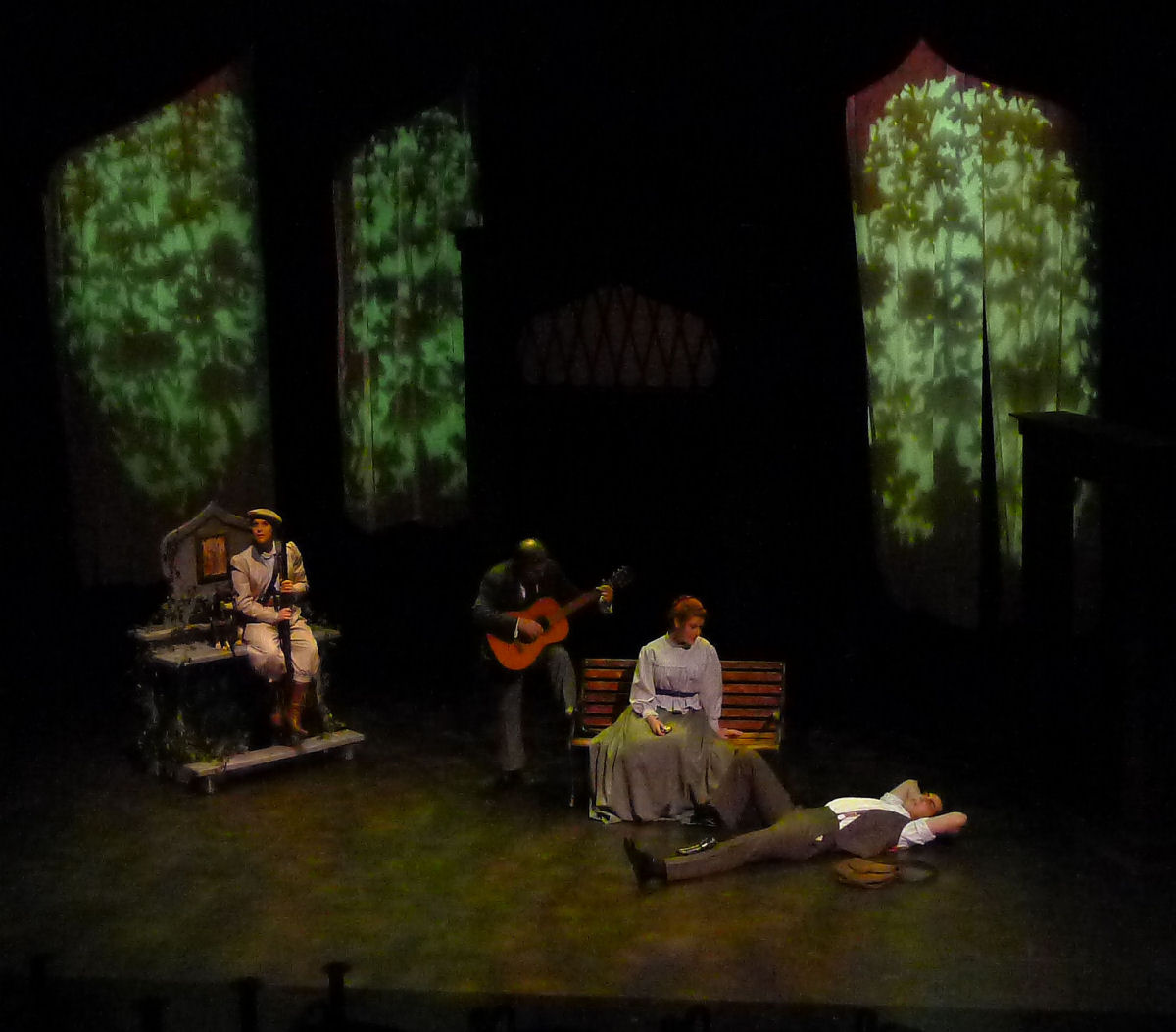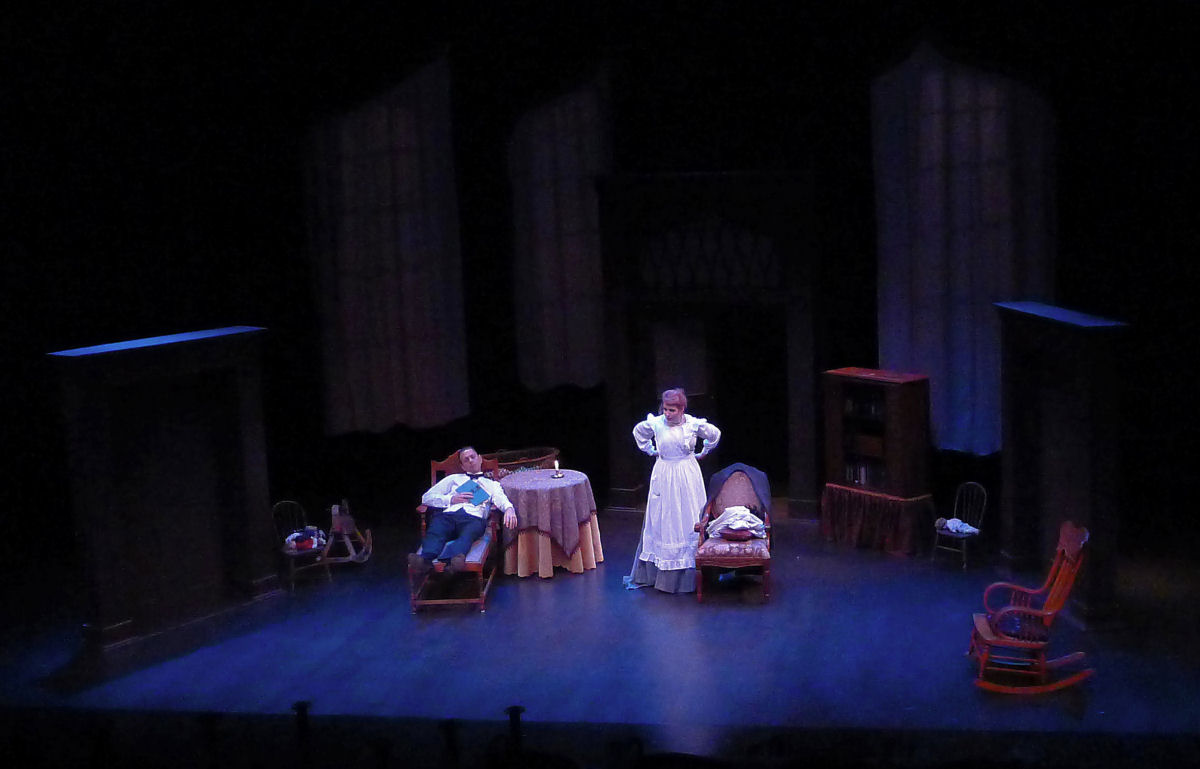 ---
Shortly After Takeoff (World Premiere)
Written and Directed by Stuart Warmflash
Set Design by Mark Symczak
Costume Design by Aaron Mastin
Harbor Theatre Company, performing at Altered Stages (New York, NY)
March, 2006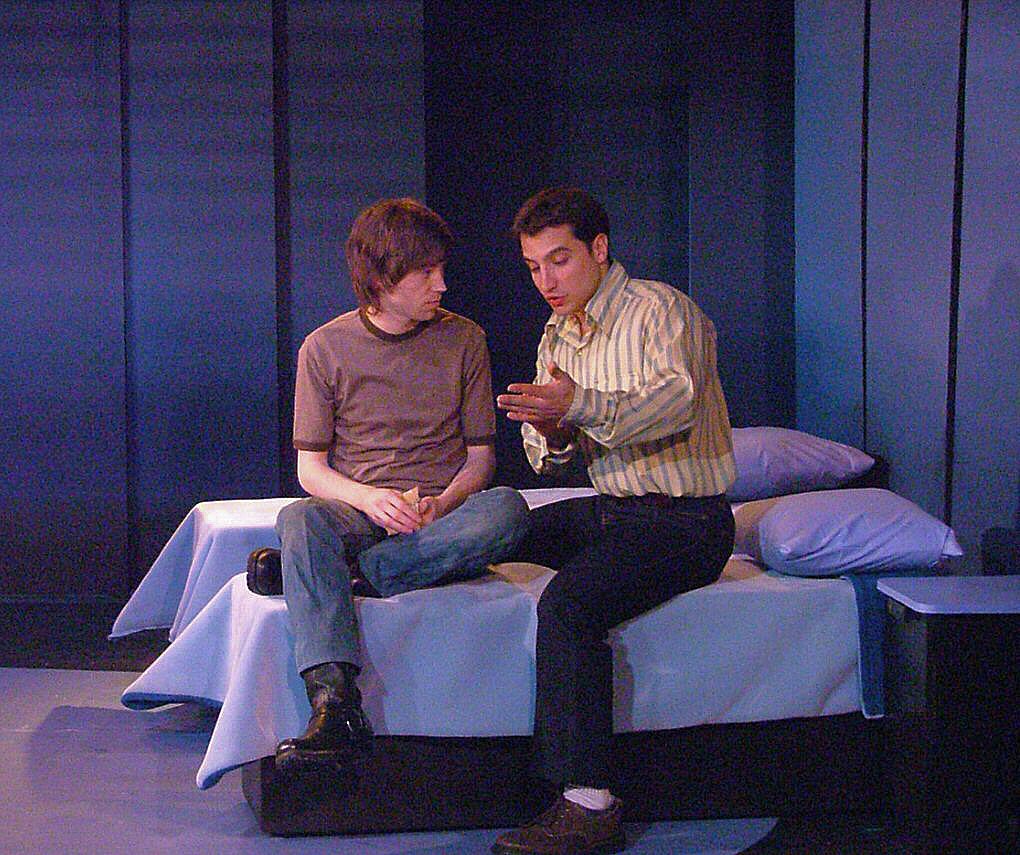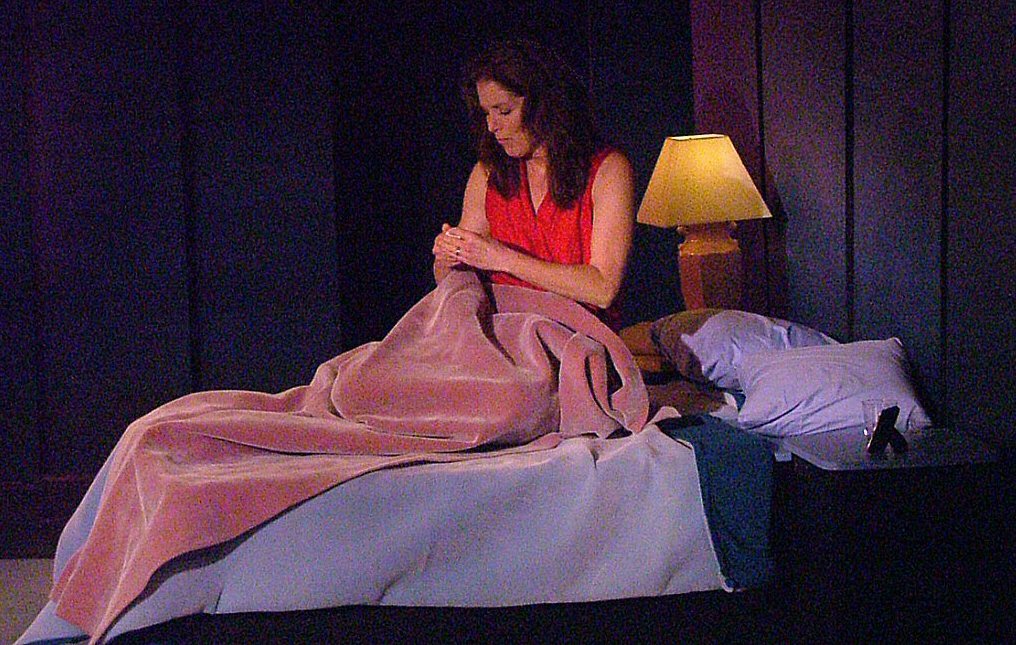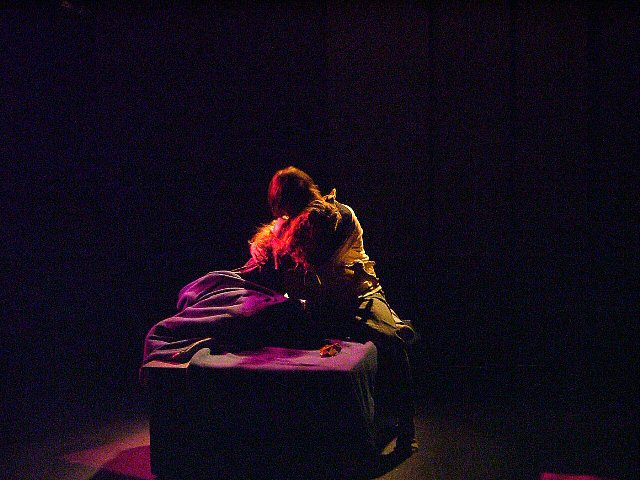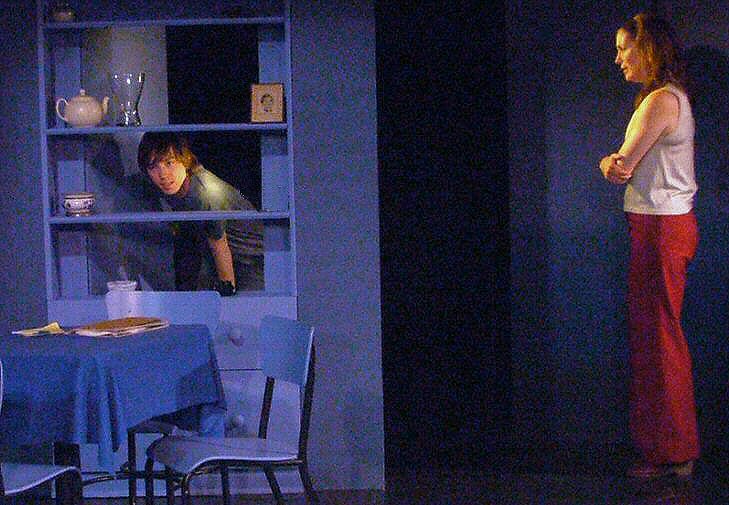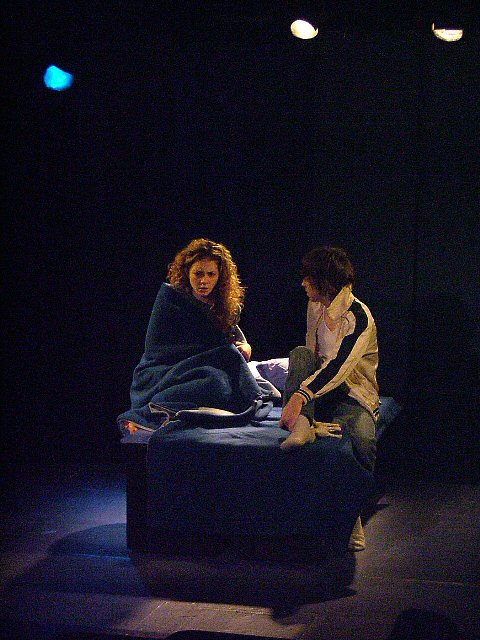 "Production values are all splendid, especially...Jeffrey E. Salzberg's very effective lighting design."
---
Souvenir
Directed by Sara Lampert Hoover
Set Design by Jeff Modereger
Costume Design by Rachel Kurland
Vermont Stage Company (Burlington, VT)
January, 2010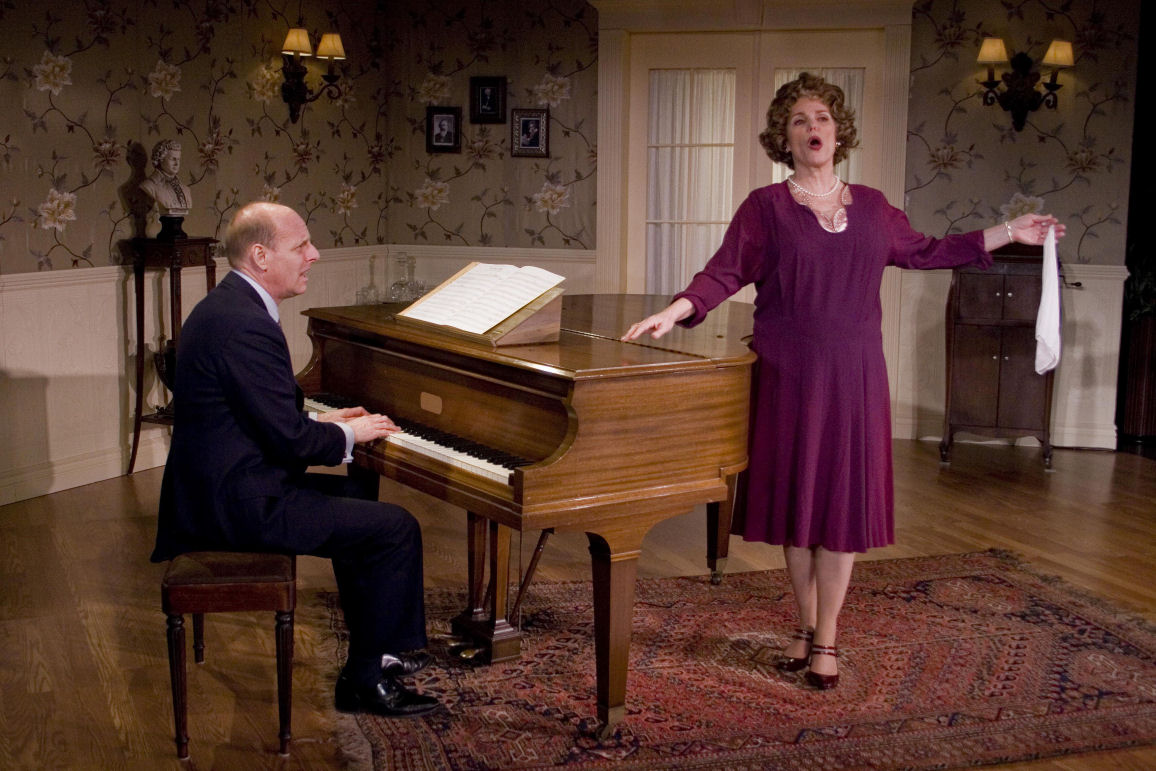 "Lighting designer Jeffrey E. Salzberg does an amazing job of conjuring different locations just by altering how the set is lit. To open the show, he creates the atmosphere of a dusky dive, with blue and purple lights focused tightly on McMoon at the piano. A swift transition that bathes the whole stage in warm tones quickly transforms it into the music room. The bar ambiance returns for brief interludes, allowing McMoon to shift between remembering and reliving his experiences."
"The lighting, by Jeffrey E. Salzberg is particularly effective."
---
Ohio, Revisited
Written and Directed by Cara Scarmack
The Roadsters (New York, NY — Performed in Burlington, VT)
August, 2012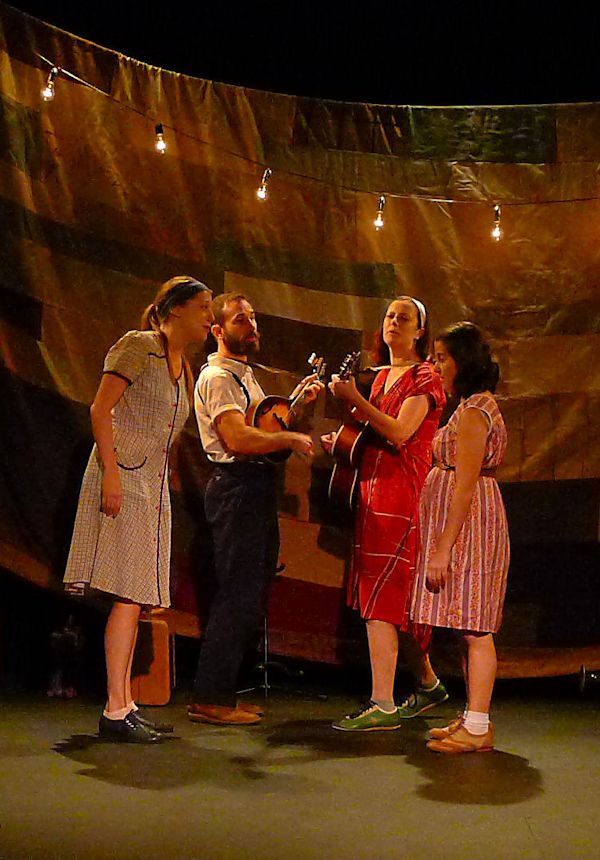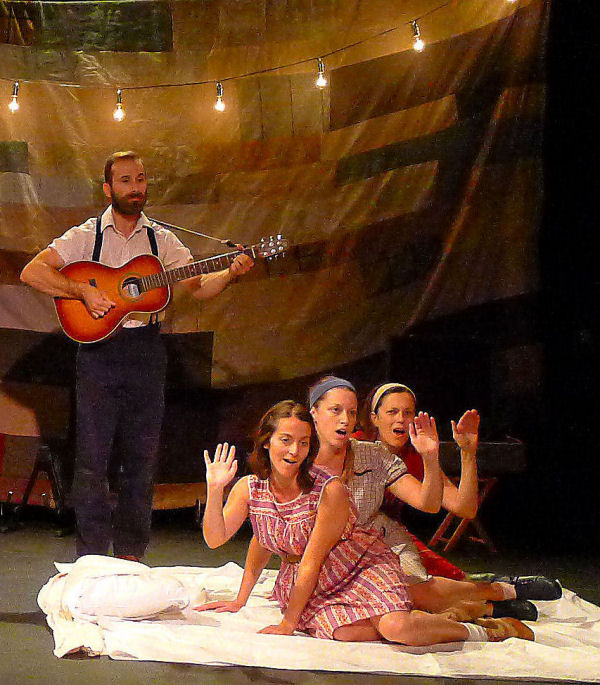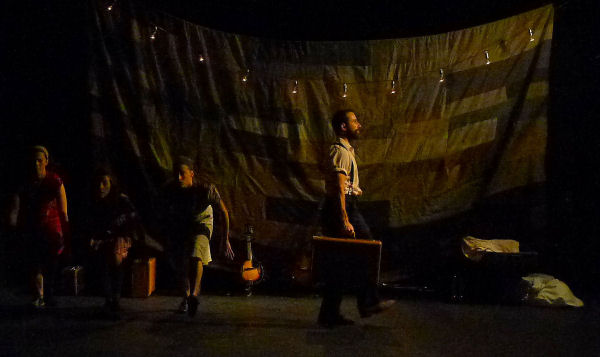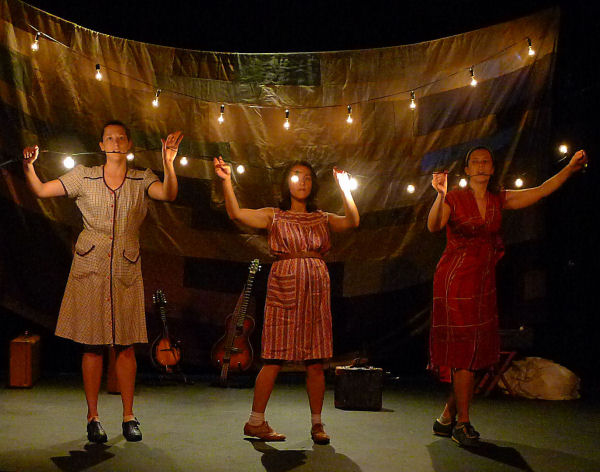 ---
A Soldier's Play
Directed by Eileen Morris and Alex Allen Morris
Set Design by Winifred Sowell
Click to see letter of recommendation from Eileen Morris, director
Ensemble Theatre (Houston, TX)
May, 1994
Charles Fuller's Pulitzer Prize-winning A Soldier's Play is the story of the investigation into the murder of a Black army sergeant in 1944. The plot develops through closely-interwoven flashbacks and "real-time" scenes, the transitions between which were handled by the lighting design, augmented by minor changes in costume and sound.
The lighting designer's concept was based on articulation, specificity, and detail. The finished design was extremely fluid, with some cues sharply defined while others flowed smoothly from one to another. The lighting designer used scenic elements symbolically, notably the barracks window, which was used as a visual metaphor for the manner in which Black soldiers in the segregated army were figuratively penned in and prevented from full participation, and the captain's office, which was often dimly lit even when empty to symbolize the omnipresence of the power structure which did not allow these soldiers to serve their country in the same ways that others were able to do so.
The lighting for the "real-time" scenes was starkly realistic while the flashback lighting was impressionistic; for example, while no attempt was made to precisely reproduce the lighting one might have found at night alongside a 1944 rural Louisiana roadside, the general feeling of such a scene was created with color, angle, intensity, and pattern. Since the flashbacks are dramatizations of various characters' accounts of the story, the lighting designer presented those scenes as filtered through those characters' memories, primarily through subtle use of projected patterns and saturated colors. As the tension in the plot heightened, the lighting became starker and more shadowy and the color saturation increased.
The Ensemble Theatre is the largest professional African-American theatre in the southwest and was selected by the editors of the Houston Press as the best theatre in Houston, over such better-known companies as the Alley Theatre.
A Soldier's Play was hung, focused, cabled, and colored in approximately 50 work-hours. The theater's lighting positions were extremely difficult to reach and several positions had to be rigged from scratch. As the facility had no permanent stage circuitry, each fixture had to be cabled directly to the dimmer packs. Approximately $80 was spent on materials, mostly gel and patterns. The show was operated by two electricians on three different consoles.
"...the play's shifting time frames (are handled) with clarity and precision, aided by the effective...lighting design of... Jeffrey E. Salzberg."
"...Jeffrey E. Salzberg's lighting and Winifred Sowell's set... were also pluses in a most enjoyable show."
"...A hard-working, efficient and knowledgeable designer...." -- Eileen Morris, Director
---
Morning Star
Directed by Dan Wackerman
Set Design by Joseph Spirito
Costume Design by Gail Cooper-Hecht
Click to see letter of recommendation from Dan Wackerman
Peccadillo Theater Company (New York, NY)
June, 2007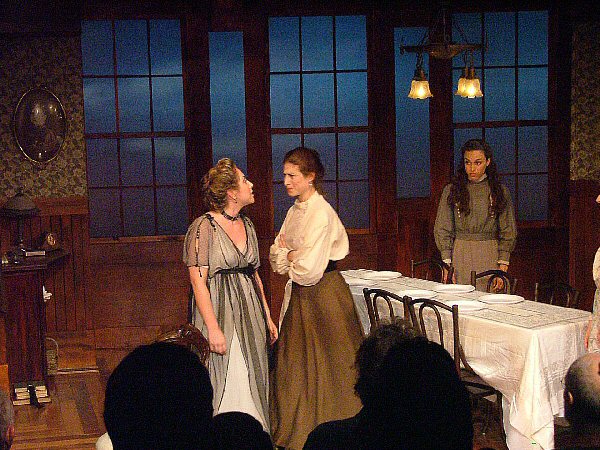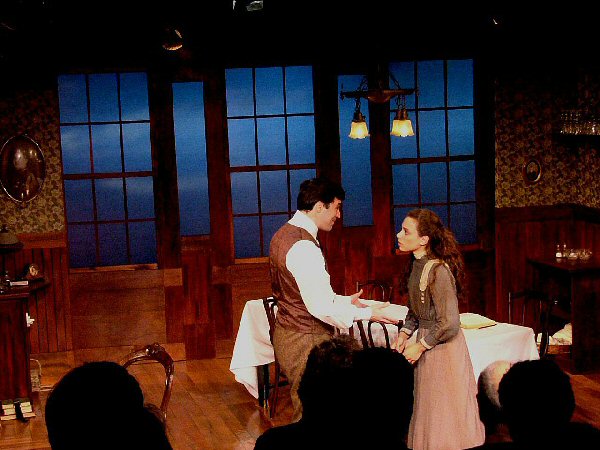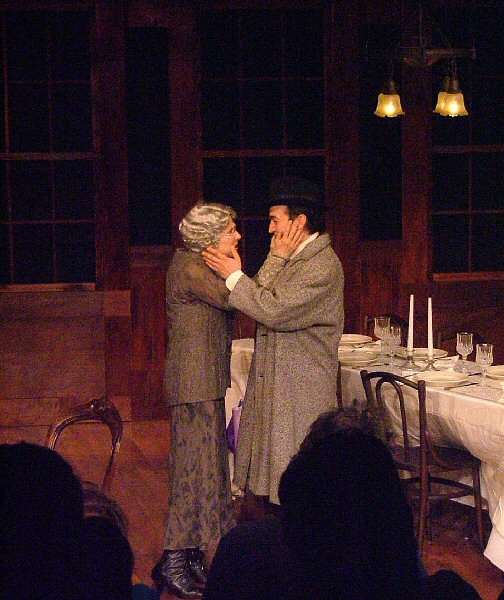 Spanning several decades in the early twentieth century and directly impacted by historical events of that era, Morning Star relates the dreams, challenges, and conflicts of an immigrant Jewish family on New York's Lower East Side.
The central visual element of the director's concept was the white cyclorama, which the lighting designer used as a tabula rasa, "painting" it so as to reinforce the physical and emotional setting of each scene. Everything seen on the backdrop, including the clouds (which changed color progressively over the course of an act), was created with light. This was made even more challenging by the fact that the backdrop was only five feet upstage of the window.
"I've found Jeff to be among the more creative, hard-working and collaborative lighting designers with whom I've had the pleasure to work." -- Dan Wackerman, Director
---
Henry V
Directed by Sally Wood
Set Design by Donna Stafford
Costume Design by Beckie Sheloske
Lost Nation Theater (Montpelier, VT)
September, 2007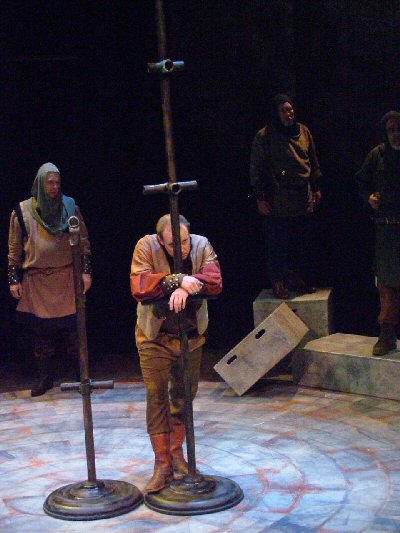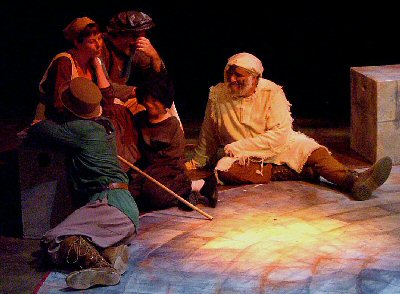 "The scene in which conspirators against Henry V are executed becomes a macabre dance of grisly beauty thanks in large part to the moody lighting of Jeffrey E. Salzberg."
"Dramatic lighting by Jeffrey Salzberg...helped make this a very attractive production."
---
Of Mice and Men
Directed by Allison Olivia Choat
Set Design by Courtney Nelson
Costume Design by Fabian Aguilar
Click to see letter of recommendation from Sharman Altshuler, Producer/Artistic Director
Moonbox Productions
(Boston, MA)
December, 2012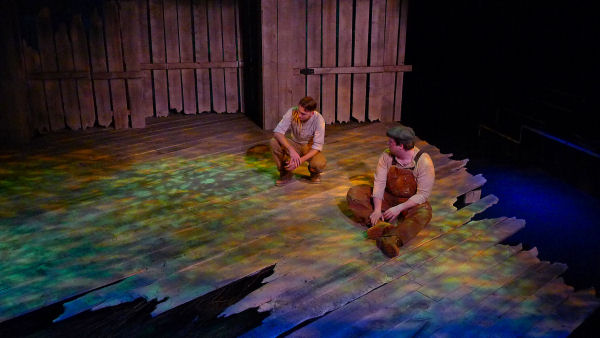 "Jeffrey E. Salzberg does notable work as the production's lighting designer, especially in an early scene that unfolds as daylight fades to evening."
"Beautifully lit, simply staged with a great cast across the board"
---
Sweetened Water (World Premiere)
Written by Edward L. Beck
Directed by MJ Bruder Munafo
Set Design by Lisa Pegnato
Costume Design by Cynthia Bermudes
Martha's Vineyard Playhouse
(Vineyard Haven, MA)
August, 2015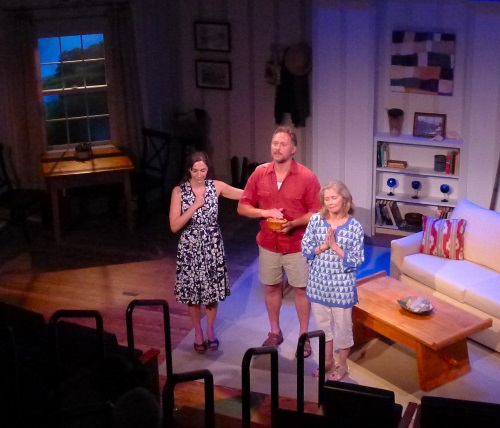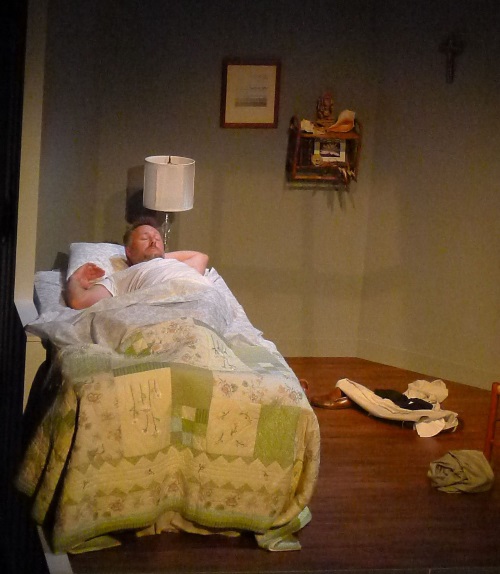 ---
Driving Miss Daisy)
Directed by MJ Bruder Munafo
Set Design by Lisa Pegnato
Costume Design by Cynthia Bermudes
Martha's Vineyard Playhouse
(Vineyard Haven, MA)
September, 2017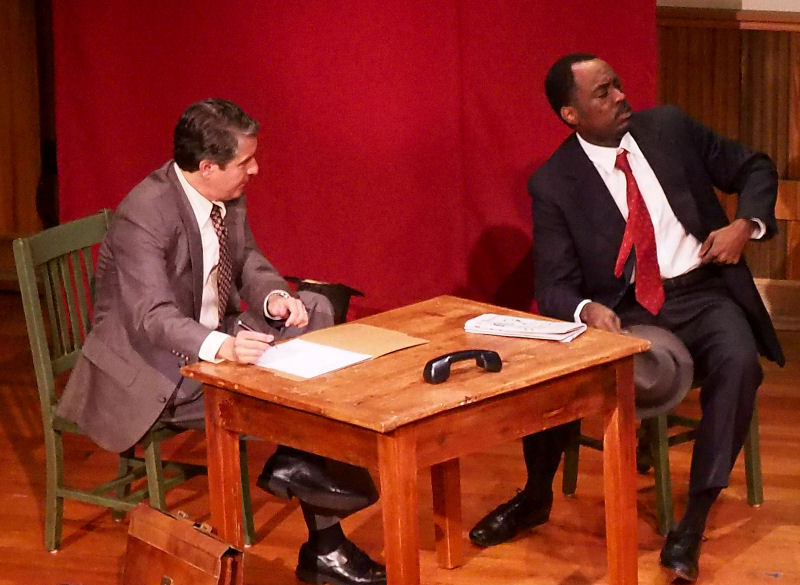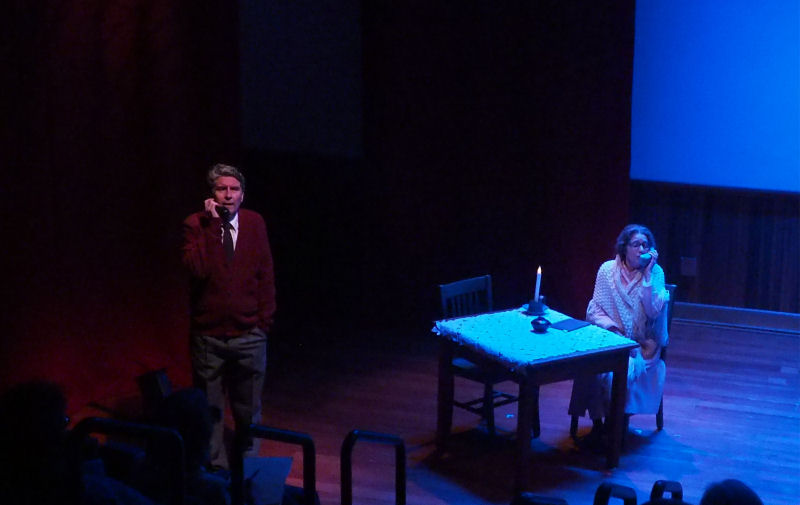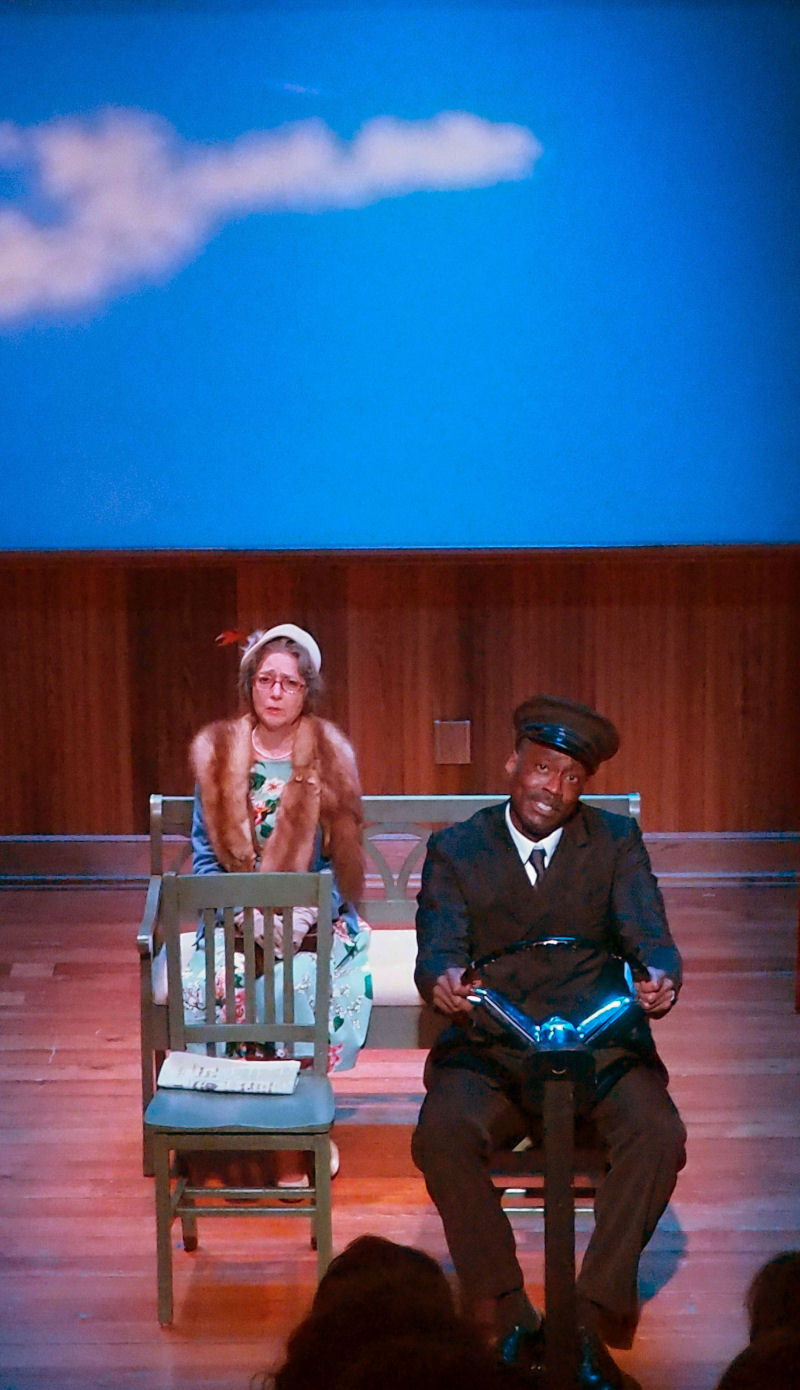 ---
Please see additional photographs on Facebook at Lighting Design by Jeffrey E. Salzberg.
---